Please join our Songsmith Texas Group Page to stay updated on our news and activities and if you haven't collected your Raffle Prize yet, let us know!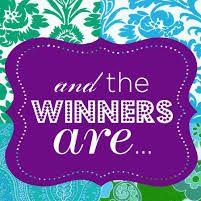 Winners were drawn at random from the bowl by Dave Dawson who is an ORDAINED MINISTER and NOT a songwriter!! :-)
Hover over the picture to see who won what! Each winner will be contacted by email for further delivery information.
If you entered the raffle and didn't win a prize and still don't have a copy of Mary's book, "How to Get Somewhere in the Music Business from Nowhere with Nothing," she will be happy to send you one as a consolation! Drop a request on the "Contact Us" tab.
Welcome to Songsmith.  We are glad you are here.
Songsmith is a FELLOWSHIP  of  TEAM MEMBERS, made up of anyone interested in SONGS – songwriters, vocalists, musicians, producers, promoters, and fans. By networking and collaborating with the vast musical talent of all genres here in Texas, we aim to promote Texas Music as a leader in the 21st Century Music Business.
Songsmith is a 501c3 Non-Profit Organization. There are no dues for membership. We are self-supporting through donations and sponsorship, Please visit our "About" page and join us on Facebook at